Real Time Advertising
PPC (pay per click) marketing is the purchase of advertising in real time; as users are searching, right then and there, an ad will show. This is much different than posting a billboard or running a commercial because 1. you can measure the ROI directly from each interaction and 2. the advertising MUST be managed.
Alongside SEO services, PPC services help you to capture as much real estate on Google as possible. Organic results from SEO can be more consistent than PPC, however, PPC gives you the ability to augment your listing results and increase your coverage on high value search intent.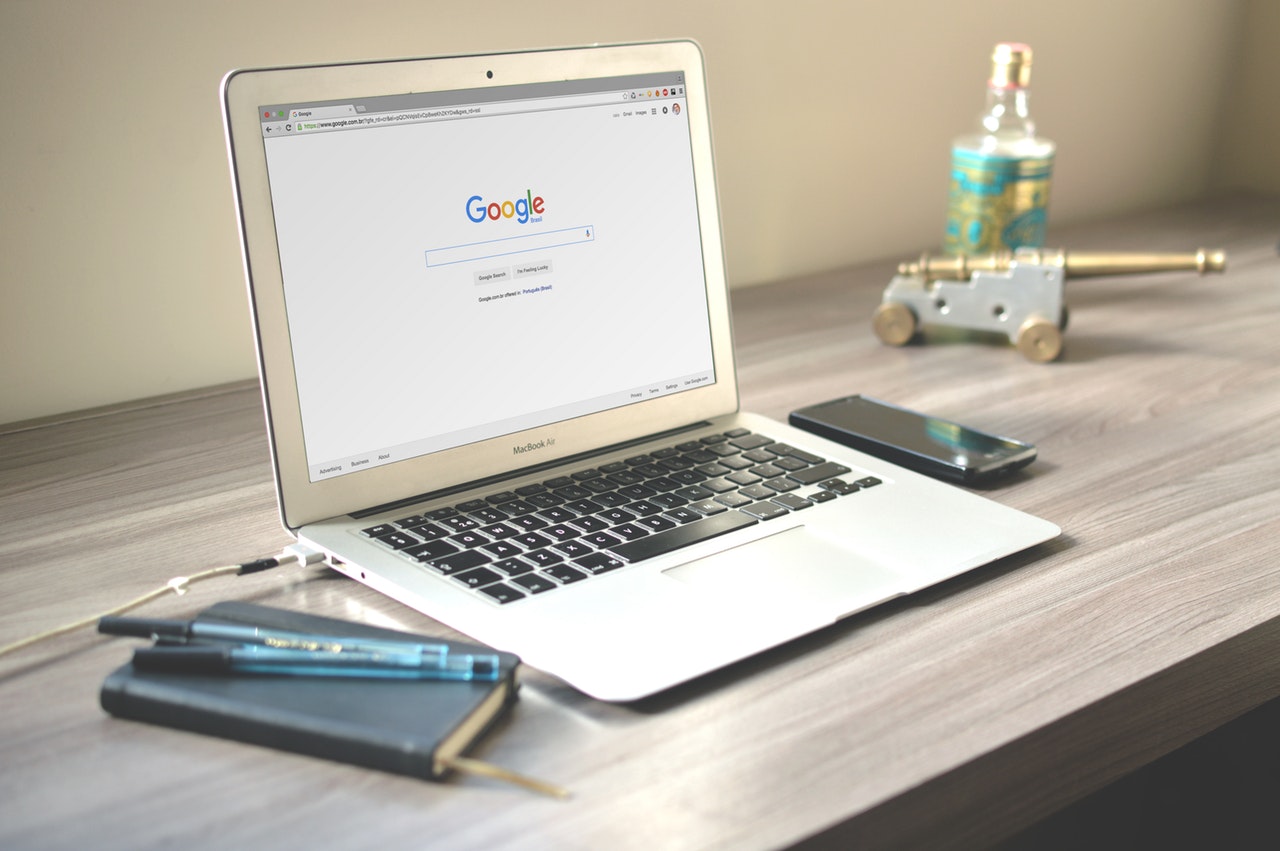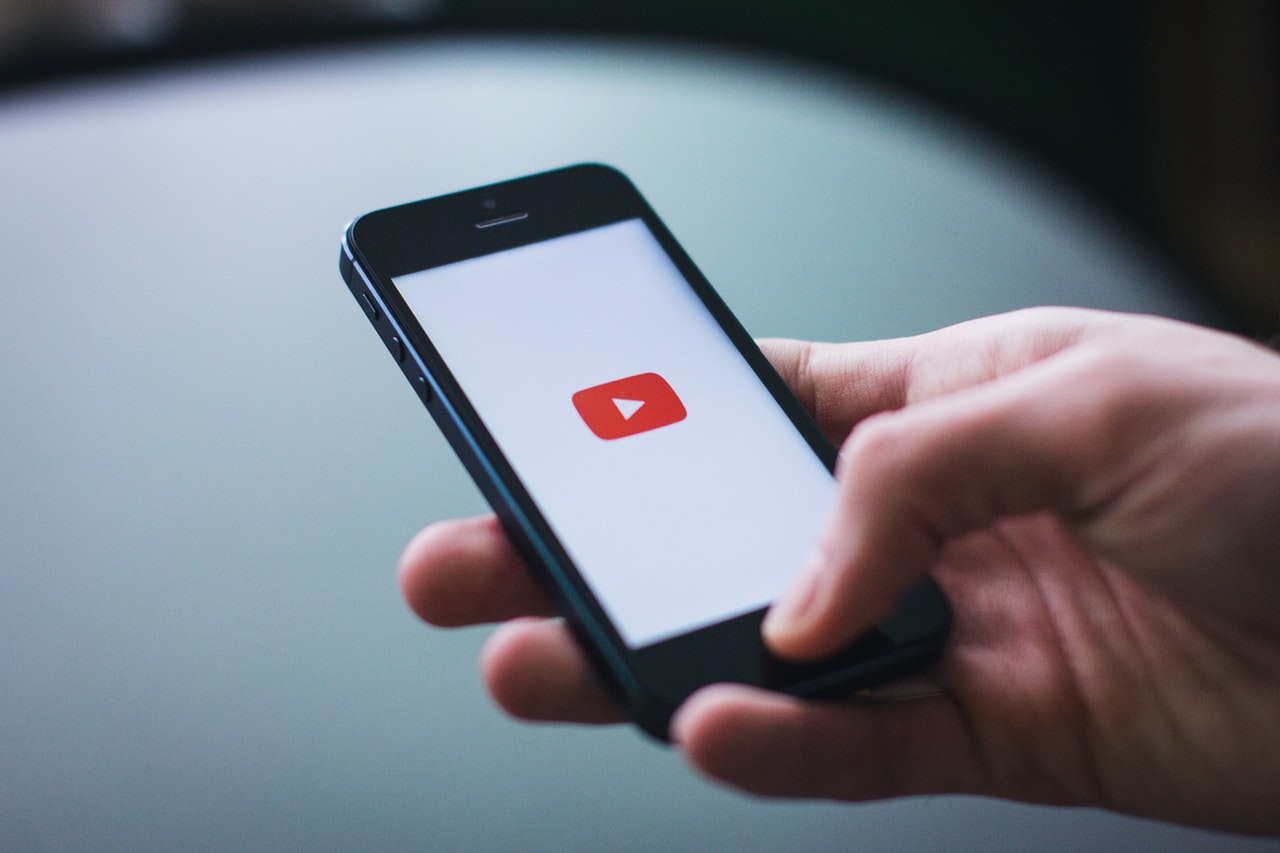 Rising Costs, Changing Audience
Google is a corporation and needs to increase their revenues. Their number one money maker is Google Ads, so one should expect inherit increases in average costs because of this. Additionally, their reach is ever increasing, meaning that there is more to manage than just ads on their front page; you have Google search results pages, YouTube, multiple partner networks, mobile apps, and many other properties.
While costs rise, Google makes it easier to advertise with them. However, without a thought out plan following best practices and targeting the right audiences and platforms, most advertisers do not achieve their goals and objectives.
Data, Decisions, Results
PPC is not, can not and should not be a "set it and forget it" or "go at it blind" exercise. Instead, a strategy and plan that is sound and dynamic needs to be created and implemented. We approach each client the same; with an individual approach but focused on data and numbers.
Once we begin implementation we regularly review performance and metrics to ensure that the campaign is on course for success. We monitor competitors, budgets vs spend, and bids for opportunities and threats. This is real time advertising that requires real time management.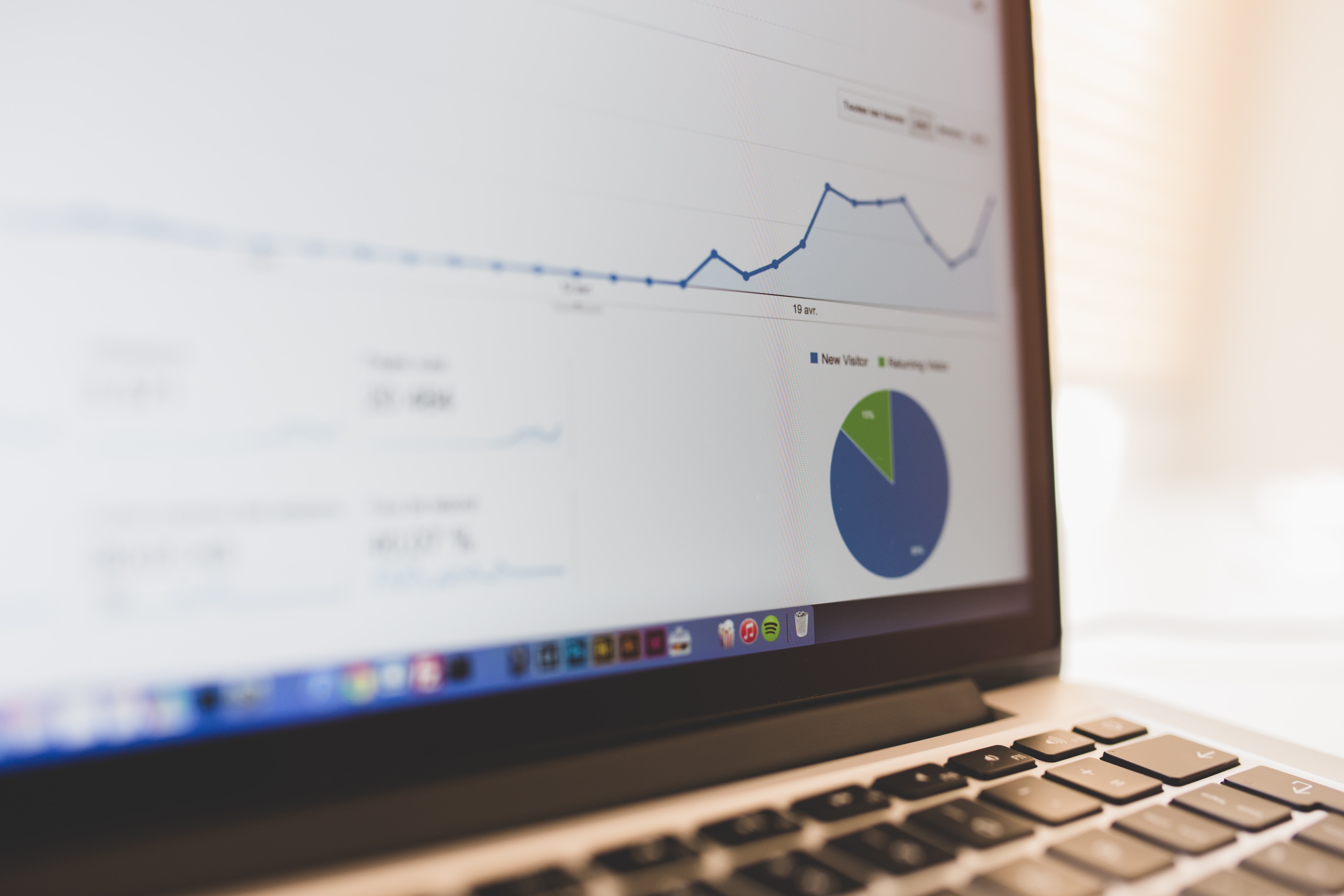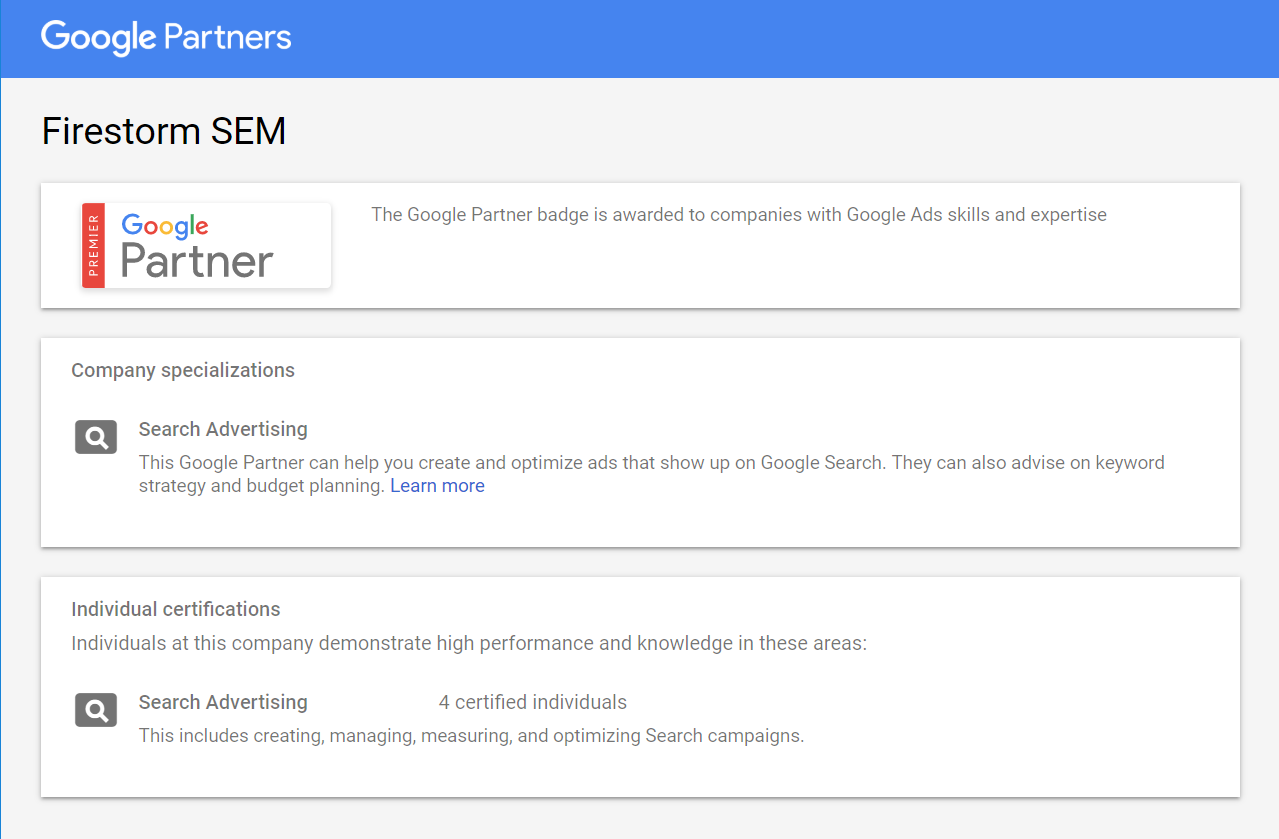 Go Beyond
Our management doesn't stop with pulling the levers and turning the dials. We are a Premier Google Partner, meaning we are in the handful of agencies out of millions selected by Google to be labeled as a Premier Partner.
Due to our Premier status and experience, we have a dedicated account rep that helps us resolve issues that arise in client accounts. We also have access to exclusive beta tests, software and feature releases, as well as updates on what is to come.
What Others Say
Within two months of implementing their strategies, we earned more than $70,000 in equipment sales.
Knows their game inside and out!
We have great communication with them, and they're very responsive to input.
Start advertising on Google Ads today.
Advertise to users local to you.
Start selling your products in Google Ads.
Start Capturing Your Search Share
If you have read this far, most likely you need guidance and assistance with your marketing. Let us help.